How to add electives using the Enrolment Shopping Cart function in myStudent Centre
Step 1: Open the Enrolment Shopping Cart
Expand the "Academics" menu option: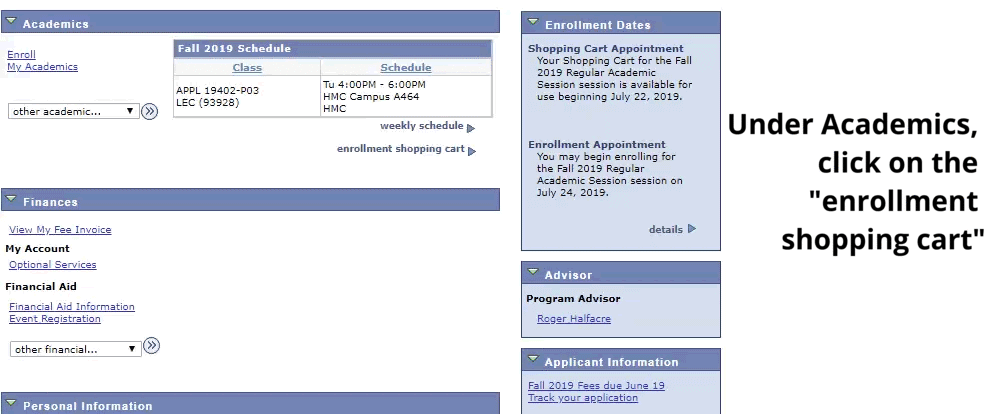 Step 2: Load your elective to the Shopping Cart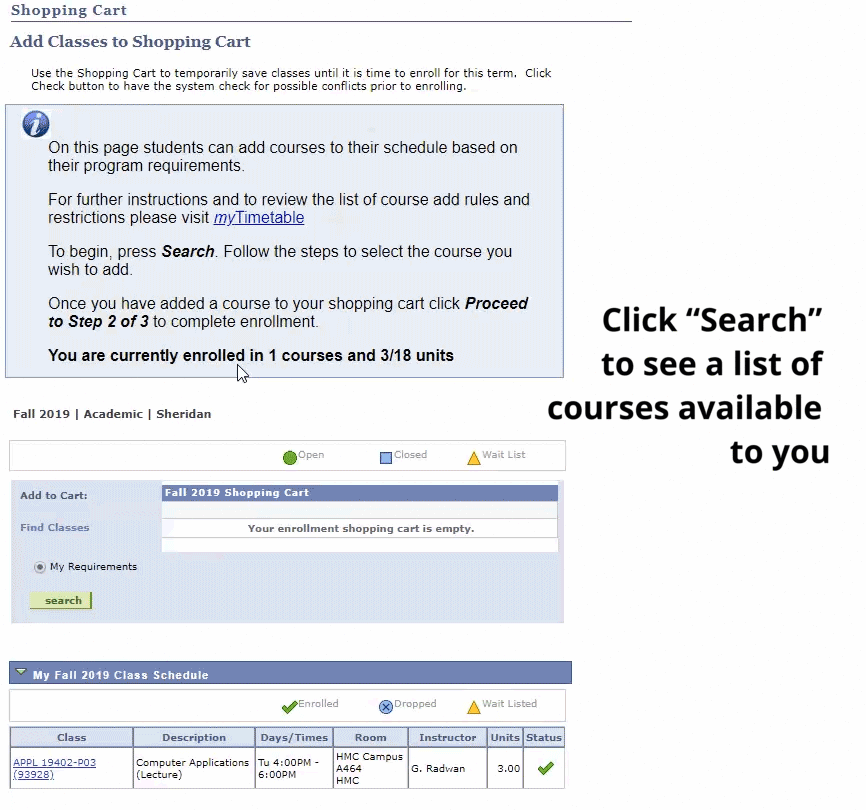 * Please note: if you are a degree student, your "view" will appear slightly different from what is shown above. However, you may follow the same steps to add your breadth elective to the Shopping Cart. Please be sure to refer to your breadth requirements as they are listed.
Step 3: Enrol in your elective
You may now enrol in your elective:
* If you are an ECE, ES or Pilon School of Business student (excluding those in Business post-graduate certificate programs): we encourage you to add electives using Visual Schedule Builder.