The deadline to add a course for the Spring / Summer 2023 term is Friday, May 19, 2023 for session A* and regular* session classes. The deadline for session B course adds is Friday, July 7, 2023.
Course adds are available to postsecondary full-time and part-time students

Students are also able to add courses ahead of their normal program progression. However, students are advised to keep to the recommended program path as outlined in myAcademic Requirements.
---
How to add a course
Step 1: Open Course Add in myStudent Centre
Select
Enrolment: Add
from the Academics drop down menu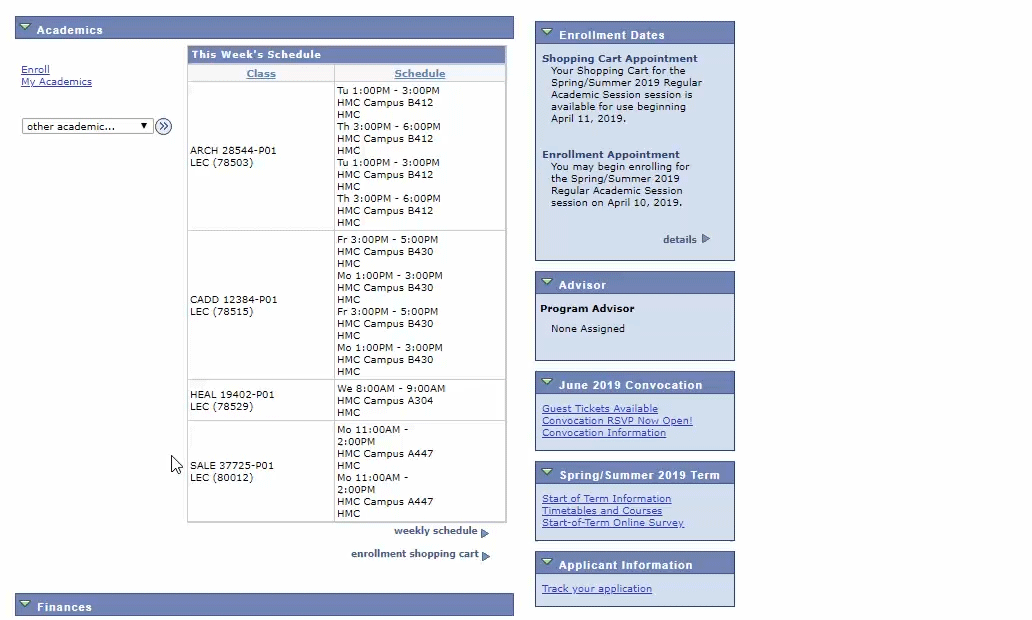 Step 2: Search for eligible classes
Click search (you will be able to find classes that meet the requirements of your program)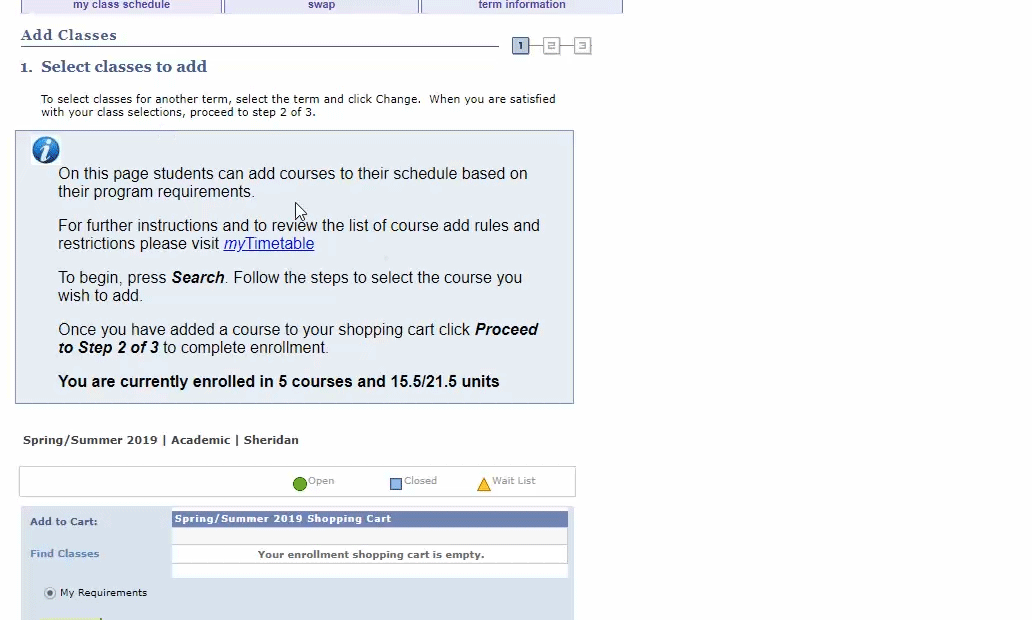 Step 3: Select semester
Select the semester and the course you wish to add to your schedule.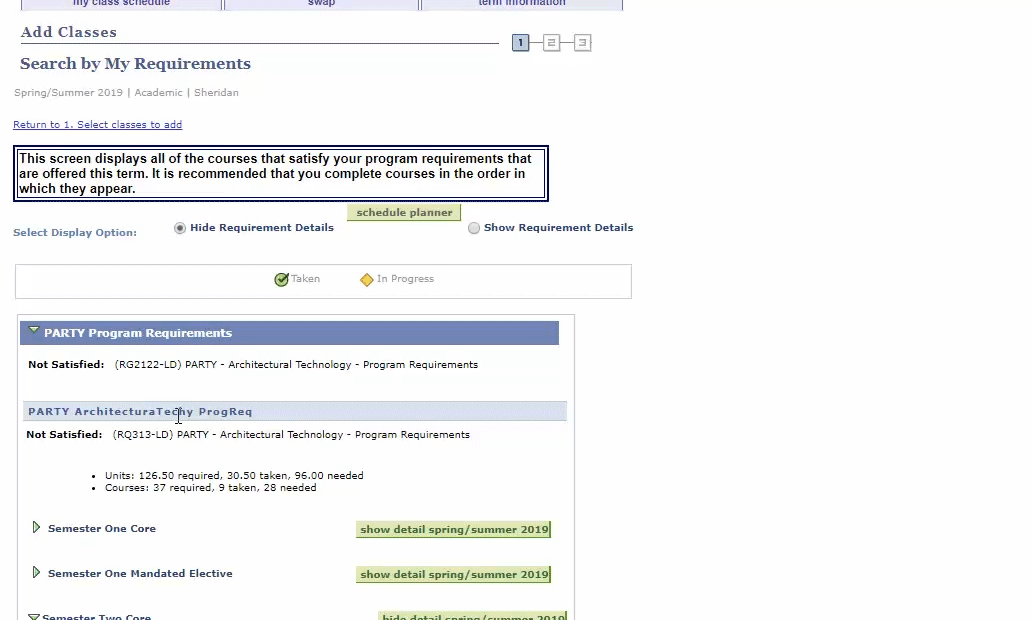 Step 4: Select class to add
Select the classes you wish to take (be sure to review the date, time and location of your class). Click the "View All" link to see additional classes. Click "Next" to confirm you wish to add the class.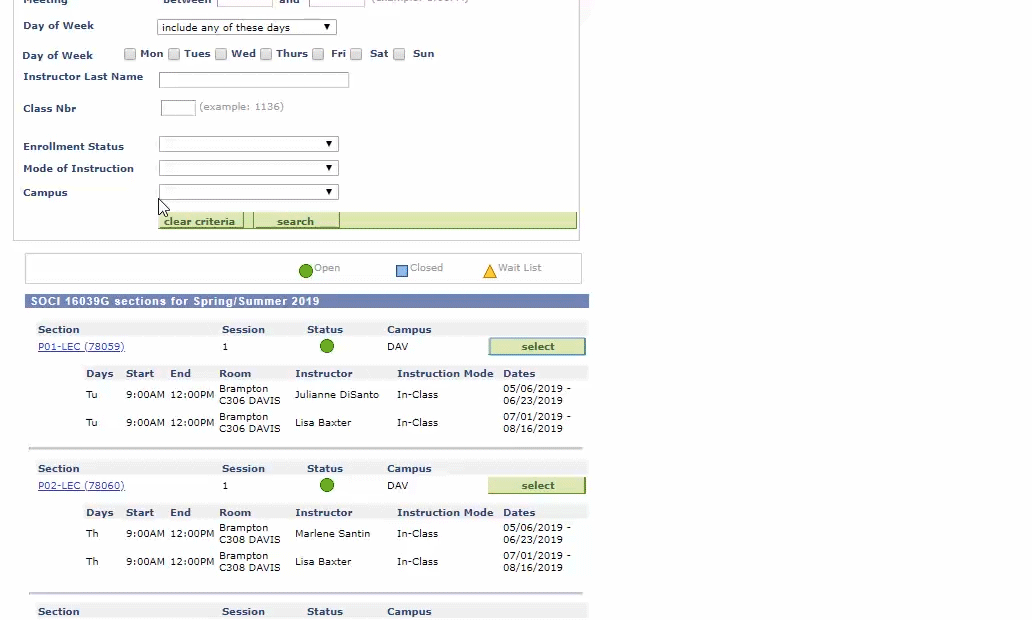 Step 5: Check classes in your Shopping Cart
Check that the class was added to your shopping cart. Click proceed to step 2 of 3. Confirm your class information is correct and select finish enrolling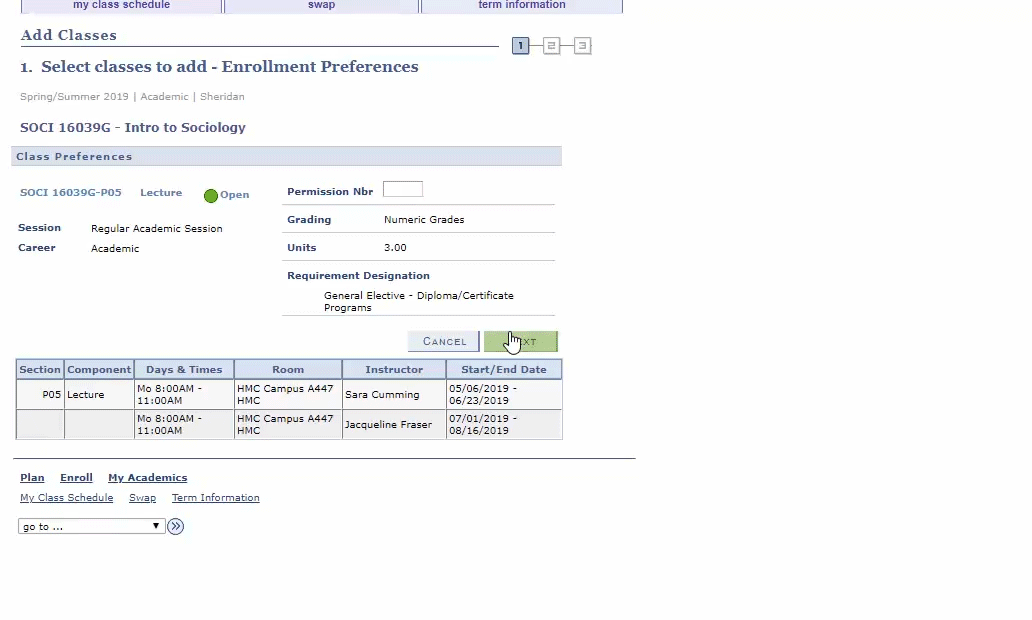 ---
Additional Courses
All full-time, postsecondary students may take courses in the day or evening in addition to their regular curriculum at Sheridan, providing they meet course prerequisites and satisfy any co-requisites concurrently.

Students may take additional courses beyond their full course load, as long as there is space available. Additional fees will apply.  

Please note: If you are taking a course for a future term you will still be charged full-time fees that term.


Under exceptional circumstances, students may be approved by their Associate Dean to substitute a course within the same term with a course of equal credit value, as long as there is a space available and they do not exceed their full course load. The tuition fee will be waived. All other course fees will apply. Students must obtain approval for proposed course replacements or substitutions from the Associate Dean responsible for their program. In the case of General Education courses being replaced or substituted, approval by the Cross-College General Education Coordinator is required. Some Continuing Education courses may be exempt from this policy. 


Students may replace courses for which they have been granted Advanced Standing or Prior Learning Assessment with courses of equal credit value, as long as space is available. These substitutions must be made within the same term; credit values/courses cannot be transferred to subsequent terms. It's the student's responsibility to request substitutions for courses where Advanced Standing or Prior Learning Assessment have been granted. Additional fees may apply.
*Regular Session classes run May 8 - August 18, 2023; Session A classes run May 8 - June 23, 2023; Session B classes run July 3 - August 18, 2023.
Connect with us from the comfort of your home

QLess is an easy-to-use app that lets you connect with us from the comfort of your home (or wherever you may be). QLess replaces physical line-ups with virtual ones, providing you with handy SMS alerts on your phone as your turn approaches.

Visit qless.sheridancollege.ca for more information.