The deadline for online course swaps for the Spring / Summer 2023 term is Friday, May 19, 2023.
Students can swap an assigned class for the same class at a different time or day.

Both full-time and part-time students can swap class times online.
---
How to swap a course
Step 1: Open Course Swap in myStudent Centre
Select Enrolment: Swap from the Academics drop down menu and hit the ›› button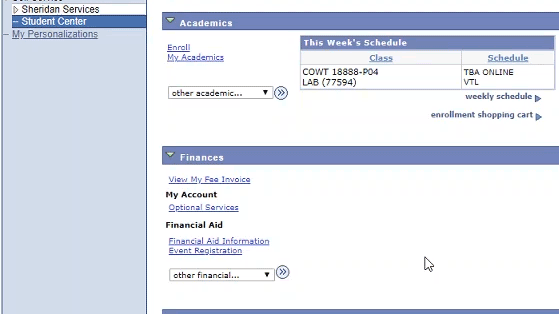 Step 2: Search for eligible classes

To begin select the class you wish to swap and click Search to search Sheridan's course catalogue for eligible courses.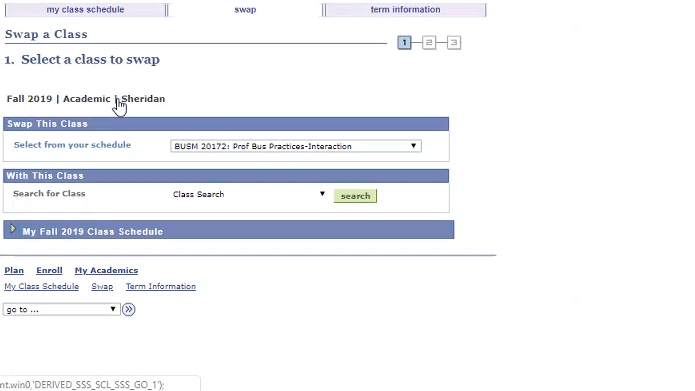 Step 3: Select classes
Select the class you wish to swap to. If the search returns no classes you may need to widen your search criteria or no classes with free places are currently available. Click the "View All" link to see additional classes.
Click Next when prompted to proceed with your swap.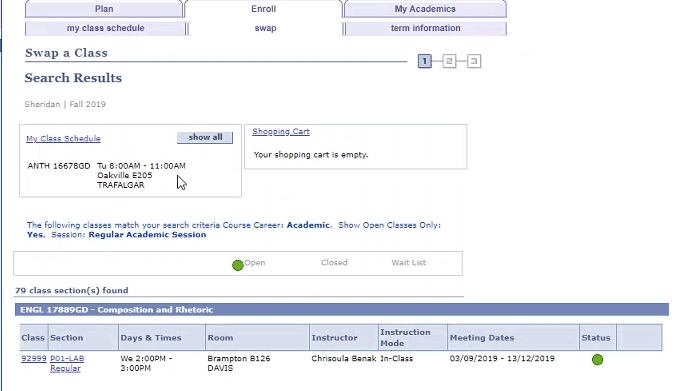 Step 4: View detailed class information

Review the class time and location and click "Next" to continue.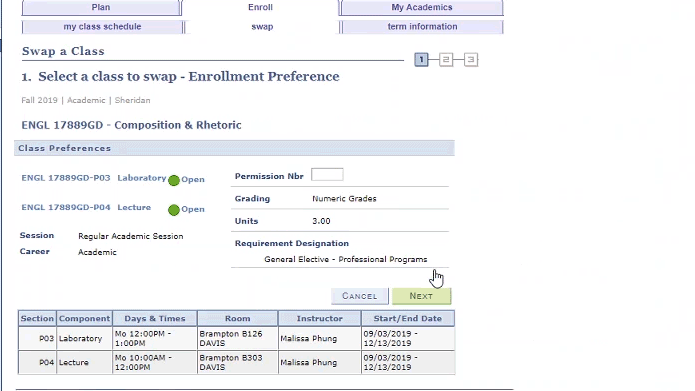 Lecture/lab courses
When swapping a class with a lab component you will be prompted on a new screen to select the lecture/lab component that coincides with the class you chose to swap to. Select this component and click "Next" to continue swapping. 
Step 5: Confirm your swap selection

After reviewing the class information, click Finish Swapping to confirm your swap selection.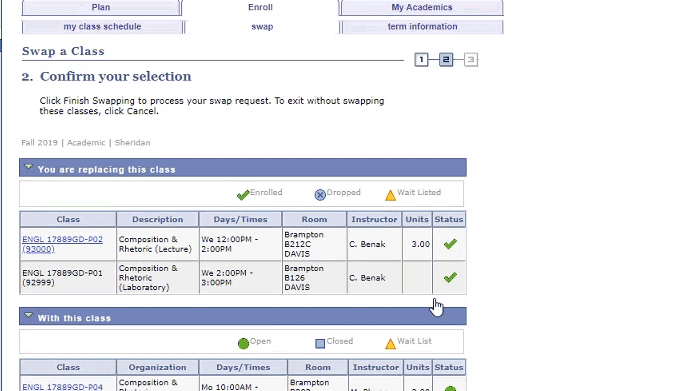 Step 6: View the result of swap request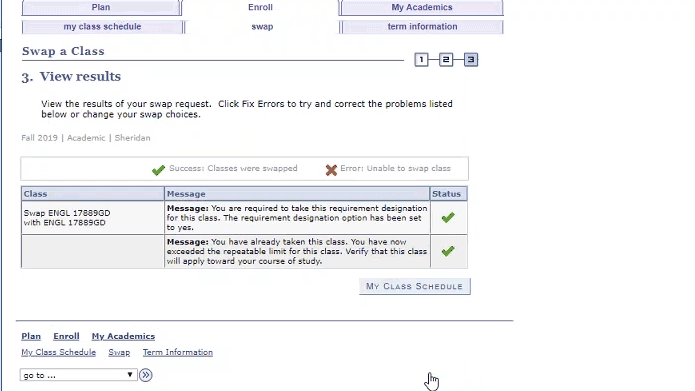 * To make enrolment even easier for students, we've made some slight adjustments to elective placeholders for the Spring / Summer 2023 term. Please visit this page for more details (click on the "I'm in an assigned schedule program" dropdown menu).
---
Swap Restrictions
Students are not able to swap classes in all instances. Please note the following:
Students cannot add a class if there is a time conflict with another class
Each student is assigned an expected course load based on their current level in their program. Students are unable to exceed this course load using the online course add functionality
Students in Chemical Programs are restricted from swapping courses
Connect with us from the comfort of your home

QLess is an easy-to-use app that lets you connect with us from the comfort of your home (or wherever you may be). QLess replaces physical line-ups with virtual ones, providing you with handy SMS alerts on your phone as your turn approaches.

Visit qless.sheridancollege.ca for more information.